About Us



A. F. Paredes & Co. CPAs is a partnership organized in the States of New York and New Jersey. Currently, the firm is managed and directed by three (3) partners and supported by several professional staff, many of whom are certified public accountants with extensive auditing experience ranging from 2 to over 10 years. We operate under an organizational structure common to firms of our size.

Our firm was established to provide efficient, expert solutions to businesses and individuals. Our primary services include accounting, auditing, tax preparation, financial planning and management advisory services to a wide range of clients. As a firm, we have concentrated our accounting and auditing practice exclusively in the unique nonprofit sector and have earned a reputation for providing the highest quality personalized professional services to our clients. Our partners and staff accountants serve a wide range of individuals, corporations, partnerships, and have extensive and broad experience in auditing non-profit organizations as well as grants and contracts funded by federal, state and city governments.

Our partners offer the benefits of years of experience gained from previous positions with large public accounting firms such as Ernst and Young Global, Pannell Kerr Forster, and Lucas Tucker & Co. Some of our staff have also completed their MBA degrees. We are an equal opportunity employer and are members in good standing of multiple professional organizations.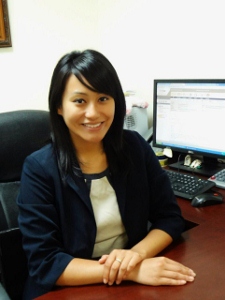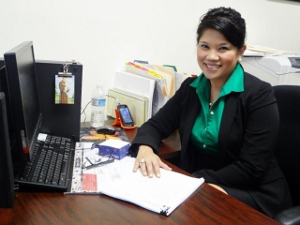 Clients Served:

Government*
NYC Deparment of Health and Mental Hygiene
NYC Department for the Aging
NYC Department of Youth and Community Development
NYC Administration For Children's Services
NYC Department of Homeless Services
NYC Department of Design and Construction
NYC Human Resources Administration
NJ Department of Transportation
NJ Division of Health and Senior Services

*Services provided include financial and compliance audits of multiple organizations that receive funding from the government agencies.

Non-Government
Audubon Partnership For Economic Development, Inc.
ARC XVI Fort Washington, Inc.
Child Abuse Prevention Program, Inc.
Federation of Italian-American Organizations of Brooklyn, Ltd.
The Harlem Center for Education, Inc.
National Federation of Filipino American Associations, Inc.
The Denelisse Corporation Homemaking Program
Philippine-American Friendship Committee, Inc.
The Sister City Program of the City of New York, Inc.
Replications, Inc.
Research Foundation For Mental Hygiene
La Asociacion Benefica Cultural Father Bilini, Inc.
New Heights Neighborhood Center, Inc.
Rain Home Attendant Services, Inc.
New Jersey Women and AIDS Network, Inc.
The Joan Scarangello Foundation to Conquer Lung Cancer
The Thai Tennis Organization in America
Special Care Community Service, Inc.
St. Matthews and St. Timothy's Housing Corp. Inc.
Church of St. Matthews and St. Timothy's
St. George's Episcopal Church
Childrens Liberation Day Care Center, Inc.
Washington Heights Community Services, Inc.
Hidden Woods Condominium Association, Inc.
Lor-lyn Plaza Condominium Association
Theranorth Services, LLC
UNDP Staff Council
Starting Points of Hudson County, Inc.
First 'N' Infant Care, Inc. (aka BabyWorld)
Parkside Pre-School Center, Inc. #1
Parkside Pre-School Center, Inc. #2
Urban Crisis Council Day Care Center, Inc.


Private
Our private clients include retail companies, restaurants and various professional practices such as physicians, physical therapists, law firms, engineering, nurses, IT consultants, graphic artists, writers, and independent performing artists.



Mission
The firm of A.F. Paredes CPAs is dedicated to serving all of your accounting, auditing, tax preparation, and financial planning needs. Our continuing mission is to serve you by providing the highest level of expertise and professionalism possible.



Background
Our full-service accounting firm is well established and is ready to serve you. Since our inception, we have grown continuously by providing a wide-array of professional services. Let us know how we can serve you. We're here to help.



History
Our firm has been in business for years. We have grown steadily and rapidly, and our full complement of employees is able to service a continuously growing clientele. Today, our many active practices cover the complete spectrum of accounting services, making us the right full-service firm for you.